By popular demand, Dr Maté joins us for additional live, on-stage early morning event. Join the renowned physician for a pathway to reconnection and healing.
Illness and trauma are defining how we live. 45% of Europeans suffer high blood pressure, and nearly 70% of Americans take at least one prescription drug.
We tend to believe that normality equals health. Yet what is the norm in the Western world? Joining us live on stage in London, the renowned physician, addiction expert and author Gabor Maté dissects the underlying causes of this malaise – physical and emotional, and connects the dots between our personal suffering and the pressures of modern-day living.
Over four decades of clinical experience, Dr Gabor Maté has found that the common definition of 'normal' is false: virtually all disease is actually a natural reflection of life in an abnormal culture, as we grow further and further apart from our true selves.
Filled with stories of people in the grip of illness or in the triumphant wake of recovery, this life-affirming talk from the beloved physician and author will show how true health is possible – if we are willing to embrace authenticity above social expectations.
This event is presented in partnership with Penguin Live.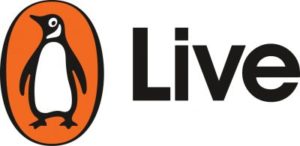 Praise for the work of Dr Gabor Maté:
'Gabor and Daniel Maté have delivered a book in which readers can seek refuge and solace during moments of profound personal and social crisis … an essential compass during disorienting times.' Esther Perel, psychotherapist, author and host of Where Should We Begin
'Gabor Maté's connections – between the intensely personal and the global, the spiritual and the medical, the psychological and the political – are bold, wise and deeply moral. He is a healer to be cherished' Naomi Klein, author of No Logo and The Shock Doctrine