In conversation with the artist and activist Ai Weiwei, a doctor and an economist explore the links between health and structural injustices, and set out a radical vision for a fairer world.
What is the link between gut biodiversity, structural racism, and mental health?
How does colonialism continue to cause lethal disease around the world?
Why are First Nation people who speak their native language better protected against diabetes?
In conversation with artist and activist Ai Weiwei, physician Rupa Marya and economist Raj Patel will present a bold new thesis. Journeying across the human body – through our digestive, endocrine, circulatory, respiratory, reproductive, immune, and nervous systems – they will illuminate the hidden relationships between our biological systems and the profound injustices of our political and economic systems.
Their boldly original research shows how inflammation is connected not just to the food that we eat and the air that we breathe, but is also linked to the traumatic events we experience, the stories we tell, and the arts of diagnosis that physicians practice – and fail to practice – every day.
Professor Marya and Professor Patel will point the way toward a deep medicine that has the potential to heal not only our bodies but the world.
This event is presented in partnership with The Indian Summer Festival.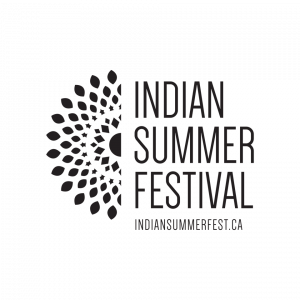 Praise for Raj Patel and Rupa Marya's Inflamed:
'A work of exhilarating scope and relevance to this infected moment in the body politic. Inflamed mixes medicine, argument, and metaphor into a post-pandemic poultice: reading it is the first step in the deep medicine it prescribes. What a rare and powerful experience to feel a book in your very body.' – Naomi Klein, author of On Fire
'At last! A book about medicine and healthcare that is holistic in the broadest sense in that it integrates histories of colonialism, conflict and inequality with alternative forms of knowledge. And all that while remaining compellingly readable and engaging.' – Amitav Ghosh, author of Jungle Nama and Gun Island
'Science and medicine are often treated as fields that are subtracted from social movements, separate from the struggle for power that billions of human beings are embroiled in and abstracted from the material conditions around us. Luckily for us, Rupa Marya and Raj Patel are out here making these connections and encouraging us to see these as processes we all must take ownership of as we fight to have control of our surroundings. This book is on fire.' – Boots Riley, frontperson for The Coup and Writer/Director of Sorry to Bother You
'A critique of the wreckage of capitalism and colonialism for our time–beautifully written, storytelling at its best. This book can change your life.' – Roxanne Dunbar-Ortiz, author of An Indigenous Peoples' History of the United States