If knowledge is power, knowing what we don't know is wisdom. One of the world's most influential business professors, psychologist Adam Grant is here to teach us how to think again.
Research shows that the smarter you are the more you might struggle to update your beliefs, yet some of the most successful people, from entrepreneurs to politicians, all have one thing in common: the ability to think like scientists, continually questioning their beliefs, and to embrace being wrong.
As an organisational psychologist, Adam Grant is an expert on opening other people's minds, and our own. He is one of the world's most-cited, most prolific, and most influential researchers in business and economics, and, as Wharton's top-rated professor, his research is sought-after by global powerhouses such as NASA and the Gates Foundation. Adam will be in conversation with economist, broadcaster and author Tim Harford OBE.
In this livestream talk, Grant will use real-life case studies and the latest scientific research to explain how to develop our individual, interpersonal and collective rethinking skills, distilling complex research into practical, useable terms.
He will reveal that we don't have to believe everything we think or internalize everything we feel. It's an invitation to let go of views that are no longer serving us well and prize mental flexibility, humility, and curiosity over foolish consistency.
How can you harness the surprising advantages of imposter syndrome? How can you bring nuance into charged conversations? How can you rethink your own future, and teach children to be lifelong learners?
Find out first-hand from one of the most exciting thinkers in the business world today in this unmissable livestream event.
This event is held in partnership with Penguin Live.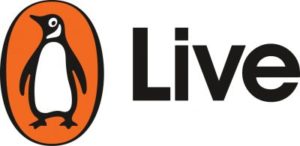 Praise for Adam Grant's Think Again:
"THINK AGAIN is a must-read for anyone who wants to create a culture of learning and exploration, whether at home, at work, or at school.  With warmth and humor, Adam Grant distills complex research into a compelling case for why each of us should continually question old assumptions and embrace new ideas and perspectives. In an increasingly divided world, the lessons in this book are more important than ever." – Bill and Melinda Gates
'THIS. This is the right book for right now. In THINK AGAIN, Adam Grant weaves together research and storytelling to help us build the intellectual and emotional muscle we need to stay curious enough about the world to actually change it. I've never felt so hopeful about what I don't know' – Bréne Brown
'The striking insights of this brilliant book are guaranteed to make you rethink your opinions and your most important decisions' – Daniel Kahneman