Join actor, producer and entrepreneur Seth Rogen for hilarious, honest and insightful stories from his life to date – from falling in love and taking drugs to stand-up comedy and making movies.
Seth Rogen is an icon of contemporary comedy. From starring in Judd Apatow classics like Freaks and Geeks and The Forty-Year Old Virgin to masterminding hugely comic book adaptations (Preacher and The Green Hornet), and producing Academy Award-nominated modern classics like The Disaster Artist, he is an unstoppable force in the movie business – alongside his work as a philanthropist helping families cope with Alzheimer's and the founder of a lifestyle business, Houseplant, in his native Canada.
Now he adds another string to his bow. In Yearbook, a collection of essays and true stories about his life and the strangeness of Hollywood, he shares his experiences growing up (including hanging out behind the 7-Eleven, which was as dangerous as a saloon in a western movie), doing stand-up comedy as a teenager, moving to L.A. after being cast in Freaks and Geeks (a city where he would meet many of his heroes, and learn first-hand why that's inadvisable), and making movies (from Superbad to The Interview) like the ones he grew up loving.
In this laugh-out-loud stream with Evan Goldberg, his long-time producer and collaborator, Seth take us into the world of Yearbook and shares his misadventures in the film business and beyond.
His mother Sandy says: "At first I was worried that Seth was writing a book, because I was like, 'Oh no! What's he gonna say?' I was actually scared to even read it. But I'm very happy I did. It's not really a memoir, like I thought it might be. I guess it's more of a bunch of funny true stories? Does that make sense? He talks about doing stand-up when he was a kid (I drove him to all his shows!), his grandparents, high school, moving to LA, meeting some famous people, things like that. If I'm being honest, I really wish there wasn't so much drug talk. Why does he need all that! It's like, 'We get it!' And some of the stories? I mean, they're entertaining, but I was just shocked they happened and he never told me! Overall, I think it's more sweet and funny than anything, so I like it, and I'm glad he wrote it, but I'd be even more glad if he called me more."
This streaming event is produced by Fane Productions: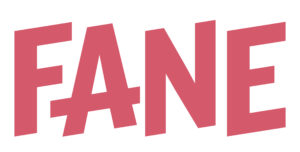 It was originally broadcast by LA Talks Live.
The 'stream and book' package includes a unique ticket for the stream, and a copy of Yearbook (RRP £20.00) deliverable to any UK address.
For one night only, the event will be broadcast on 14th June at 18.30 UK time. It will be available to view up to a week after the event has ended and can be accessed Worldwide. If you live in a time zone that does not suit the initial broadcast time you can watch it at any point after the initial showing for one week.
If you have any questions, please email faneonline@fane.co.uk