Indisputably one of the greatest storytellers of our time, the Booker Prize 2021 shortlisted author of Bewilderment and The Overstory explores the meaning of life on Earth.
Few works of fiction have the power to change who we are and how we conceive our place in the universe – but Richard Powers Pulitzer Prize and National Book Award winning masterpiece The Overstory is one. For Barack Obama, Powers 'changed how I thought about the Earth and our place in it'; for Emma Thompson, The Overstory was a 'the best book I've read in 10 years… a lodestone'; for Ann Patchett, it was simply 'one of the best novels, period'.
Now, after a year in which global events have illustrated Powers' concern with the fragility, interconnectedness and preciousness of human life and nature with more poignancy than anyone dared to imagine, he joins us live on stage in London to explore the themes of his Booker Prize shortlisted new novel, Bewilderment.
Theo Byrne is a promising young astrobiologist who has found a way to search for life on other planets dozens of light years away. He is also the widowed father of a most unusual nine-year-old. His son Robin is funny, loving, and filled with plans. He thinks and feels deeply, adores animals, and can spend hours painting elaborate pictures. He is also on the verge of being expelled from third grade, for smashing his friend's face with a metal thermos.
 What can a father do, when the only solution offered to his rare and troubled boy is to put him on psychoactive drugs? What can he say when his boy comes to him wanting an explanation for a world that is clearly in love with its own destruction? The only thing for it is to take the boy to other planets, while all the while fostering his son's desperate campaign to help save this one.
Don't miss this rare chance to dive into a masterpiece of imaginative storytelling from one of the most distinguished and lauded authors of our age.
This event is presented in partnership with The Conduit.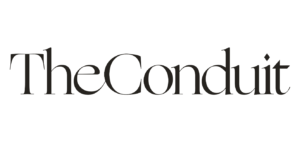 Praise for Richard Powers' Bewilderment:
'It is impossible to deny the importance of Powers's message.' Sunday Times
'A heartfelt cry for climate awareness, with fantastical digressions to other planets and a rueful celebration of our own.' Guardian
'It's urgent and profound and takes readers on a unique journey that will leave them questioning what we're doing to the only planet we have.' Independent
'Powers's unchained imagination stretches its empathy circle from lichen to nebulae, in finely crafted prose.' FT