Surrounded by three thousand acres of orange and olive groves, the sixteenth century house of Trasierra is the perfect place to discover the art of life writing and find your authorial voice.
Everyone has a true story to tell; either about themselves or someone else – a grandparent perhaps, or the ancestor whose picture is hanging in the hall. It might be about an ordinary or an extraordinary life, a public or a private life, or even a transformative experience that made no sense at all at the time and would benefit from deep exploration.
This four-day retreat in the heart of Spain is the perfect place to embark upon your chosen project.
Found deep within the splendour of the Sierra Norte National Park, parts of the house of Trasierra date back to the 15th century. Immersed in the rare natural beauty of the Sierra Morena Hills, you'll enjoy exceptional comfort and the best food and wine the Mediterranean has to offer: a sublime escape after the confines of lockdown and the ideal environment for nurturing your creativity.
Taught by Frances Wilson, the award-winning biographer of DH Lawrence and Thomas de Quincey, this retreat will give you the guidance, motivation and instruction needed to realise your project.
Whether your subject is yourself, your grandmother, or Mary Queen of Scots, you will be guided in morning lectures through the building blocks of effective biography and autobiography. The afternoons will be reserved for your own writing – either in the shade of the aromatic garden or cooling by the pool – and in the evening, in small groups over a glass of wine, you will be able to share your work and ideas. The working day will end with supper beneath a star-filled sky.
Writers of every level are welcome: you may have the seeds of an idea you would like to explore, or be at the final stages of your first draft. The aim of the course is to provide the time, space and stimulation necessary for your writing to grow.
Participants will be sent a reading list beforehand.
Itinerary:
Thursday 16th June
Drinks, welcome dinner, settling in.
Friday 17th June
On our first day we will explore the nuts and bolts of building your narrative and consider which genre is best suited to you: biography, autobiography, autofiction, memoir, microhistory, short story or essay? Memoirs and biographies can appear in many guises, and this first session will help you find the right shape for your story.
Saturday 18th June
On our second day we will explore how to find your voice as a writer. The appeal of your voice is what will compel the reader to stay with you on the page, but the voice in which you write is not necessarily the voice with which you speak. Loud people can have quiet writing voices, and quiet people can make garrulous writers. Should you write with an accent? Should you write in the present tense? These and other issues will be explored.
Sunday 19th June
The third masterclass will explore the recreation of place and the reconstruction of the past. How do you describe the houses, rooms, schools, or landscapes you or your subject have known so that the reader feels that they too have been there?
Monday 20th June
Monday's masterclass focuses on how to plot your narrative and be your own best editor. Stories need plots, but lives don't always seem to have one. How can find a plot structure to contain the events and experiences you are trying to unravel?
Tuesday 21st June
Breakfast and Checkout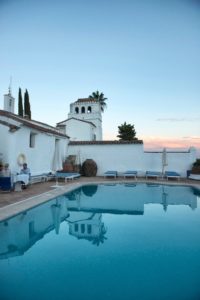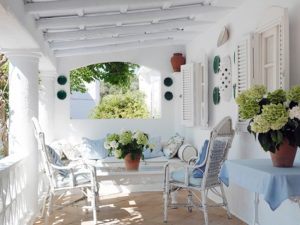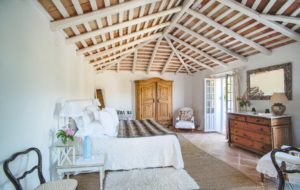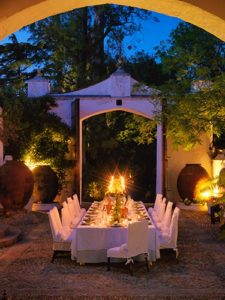 Logistics and Cancellation Policy:
Trasierra can accommodate 24 people in 12 rooms.
Partners are welcome and for those who don't wish to participate in the writing workshops we have a number of other activities planned. Non-participants are included in all of the lunches and dinners.
Double occupancy costs £3500; single occupancy is £3000. Rooms include all meals and wine. Travel to and from Trasierra is excluded.
There is a £1000 deposit due immediately to secure your place and the balance will be due in full on May 1st.
The deposit is non-refundable.